User Interface(UI) has gained much traction recently, with companies looking forward to providing a better customer experience. A poorly designed interface is not only a hindrance to the smooth use of the software, but it is also a deterrent for customers to revisit your website.
This is why UI is taken care of and has evolved with time. From traditional drop-down lists, buttons, and carousels, to a new era of chatbots and conversational interfaces, UI has come a long way. 
UX design is synonymous to the conversational interfaces, which are used left, right, and center from natural language messaging to voice-based action.
The mighty firms like Google, Facebook, and Amazon are neck-to-neck when it comes to making conversation as a platform to the next level with their visual assistants, making it easy for users to take the next course of action. The conversational interface makes you feel as if you are talking to a person sitting next to you.
Keep reading to learn what conversational UIs are, why they are worth paying attention to, and how to create them?
But before we begin with tips given by the best software development companies, we must first understand CUI in brief.
What Is a Conversational User Interface (CUIs)?
A conversational user interface(CUI) is a digital interface that allows users to interact with a product based on principles of real-life human communication. Merely saying, users don't need to look in the graphical interface for the information.  
Users can instruct the device what to do verbally or in writing. All this is possible because of the use of Natural Language Processing (NLP). NLP is a form of artificial intelligence that deals with praising the real intent of a user's command.
Earlier, computers used to understand only a query or command in a programming language, but with NLP technology, systems can clearly understand human language. 
The motive behind conversational UIs is to create seamless and straightforward communication between a consumer and a device. MNCs like Google consider CUIs to be the future of communication with customers. 
Types of Conversational User Interfaces
There are two types of conversational interfaces: chatbots and voice assistance. Chatbots can be seen on websites like Facebook messengers, and examples of voice-assistance are Apple's Siri or Google assistant.
Chatbots
These days, almost every business, especially the eCommerce industry, is integrating live chatbots since they are easier to implement than voice assistants. A chatbot is a visual interface where communication between a bot and a user is natural and is displayed in chat bubbles. 
Chatbots revolutionize the way online businesses interact with customers. To choose the right chatbot, you must contact experts. A good web design company can help you choose between an AI-driven chatbot and a Rule-based chatbot.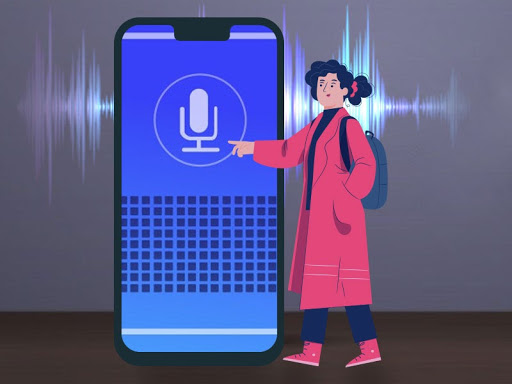 Voice Assistant
A voice assistant is an AI-based service that uses voice recognition technology in combination with Natural Language Processing. It performs a particular action in response to a voice command. 
Voice assistants are also bots, but they do not use any graphical interface, only voice. Voice user interface (VUI) operates based on Artificial Intelligence, Machine Learning, and Voice Recognition technologies. 
7 Tips For Creating CUIs
1. Guide Your User
While most people are used to navigating a website to find what they need, they might not be used to having a bot assist them in the process. Asking an open-ended question such as "Hi, how may I assist you today?" can overwhelm your customers. 
Here, you can also provide lists or buttons to your users for simplifying their interactions with the bot. It is a good practice to guide your users by giving them feasible options about how the bot can help them.
2. Pay Attention To User Reactions
If you want to design a conversational interface, the first thing you need to take into consideration is the target users and how they are most likely to react in specific given situations.
Getting this perspective is mandatory before you start working on conversations that fit their interests and requirements like pieces of a puzzle. You must address their issues in the first screen itself and take it from there.
3. Reduce Typing
It is natural to think that a 'conversational interface' would use typing as its primary interaction. After all, it's how many of our conversations occur every day. However, in this case, typing should be the user's last as typos, missing keywords, and simple small phrases such as "Sorry, I didn't quite get that…"
In short, a conversational interface should always provide a user with easily selectable options in addition to the ability to type a custom response. Even simple options like "Yes" and "No" can make the experience different for users. Here the efficiency of web development companies comes into play.
4. Break The Ice
Everything would be pointless if you leave the users playing the guessing game about the functions and features your CUI is about to serve. This can be done with the help of an introductory message, animation, or speech bubble. 
All this helps in making the use and working of interactive UI clear to the user. The web developers can help your creativity do the talking. The more and more you work on the onboarding, the easier it gets for them to interact with the interface.
5. Give Your Bot A Personality And Emotion
Having a dull and monotonous conversation is not liked by anyone. If you want to make your bot more lively and human-like, it is good to give the bot some personality and some level of emotion.
Creating a bot that has a personality that is in-line with your brand, i.e., it should be consistent with what your brand is about. 
Advance levels of NLP have made it possible for computers to understand natural language better. With AI, it is now possible to make the bots sound as human and natural as possible.
6. Combine Questions
Conversational UIs usually need to gather information from a user before completing a task. Often, this ends up turning something like a simple contact form into a lengthy back-and-forth, where the users provide one piece of information at a time. 
This scenario is perfect for you to break the illusion of a natural conversation. If several questions can be easily grouped together, then they can be presented as miniature forms within the conversation.
7. Offer Plenty of Visual Feedbacks
To increase readability on the website for visitors, web designers cut down on text and include white spaces on the website. 
Use of several graphics, charts, images, GIFs, and maps to relay bite-sized information. Alternatively, you can even go a step ahead and infographics, slideshows, or videos to explain features of a product or a service and even to guide them to a physical store. 
These are the best possible options to reply to the queries put forth by the users. 
8. Do Not Forget The Emojis
There is a reason behind the use of emojis. Various chat-based applications have their set emojis expressing a varied range of emotions. Such emotions are challenging to write down in words, and so emojis do well with these emotions.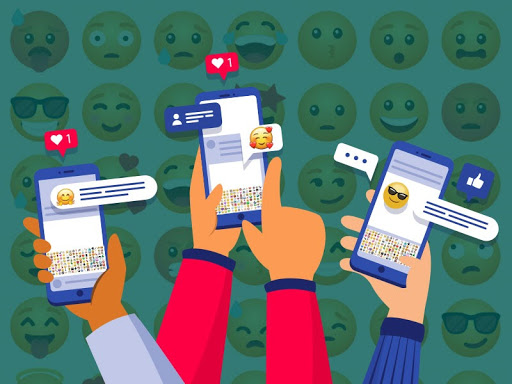 In this digital world where emojis are an integral part of our conversations, your conversational interface must also have emojis. 
Take Away
The critical step toward building a Conversational User Interface is realizing what all is involved in building it. The main motive should be great and memorable user experience. If you follow the basic rules and steps that we have mentioned above, you will make this process easy and create a successful conversational UI.
Of course, it requires effort, and this is why there are web designing companies which are experts in this genre, after all, humanizing a conversation requires expert hands. Get in touch with the best and choose wisely. All the best!