PWA technology is software that enables users to create websites that behave like mobile apps. Built on the lines of intelligent caching, PWA stores HTML, CSS,  and image files in a browser's cache, which allows for efficient page-load speed. PWA development enhances user experience, as it facilitates offline website access, background data synchronization, push notifications, etc.
Frameworks like React, Angular, Vue.js, etc. can be used to write PWAs.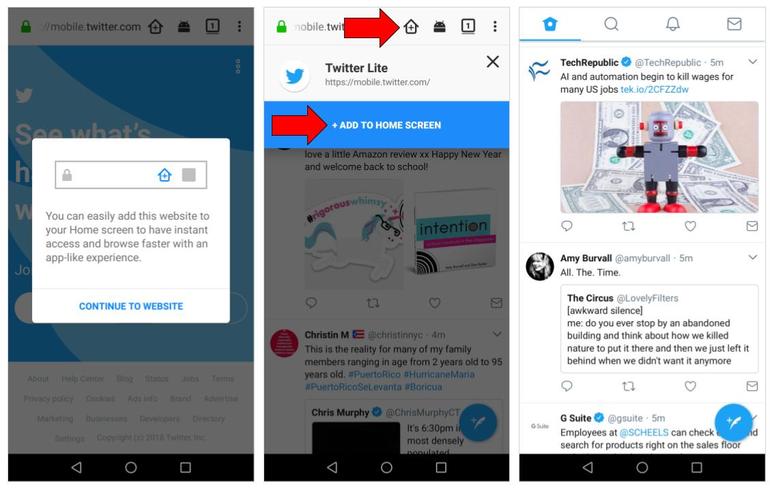 PWA example

Of course, behind the scenes of this PWA, is a very important technical structure consisting of various service components. In this article, we'll be focusing on the service worker and the manifest.json file. Let us look at each of them one-by-one.
You may also like:
Developing a PWA Using Angular 7
Service Worker
PWA Service Worker

A Service Worker in a PWA is an intermediary between the browser/application and the server/network responsible for processing network requests (i.e. receive browser requests and send them to the server and receive server responses and send them to the browser).
The Service Worker is in charge of caching the first-time page load (when online) through the browser's cache API. It then returns the cached page to the user in offline mode. This helps significantly in instant page loading, so that the speed of PWA is comparable to the speed of native applications.
The push notification feature of a PWA is also a task performed by the Service Worker. It takes care of the prompt for recording any user action and saving it on the server for future services.
The Service Worker plays an important role in background data synchronizations for new updates/features.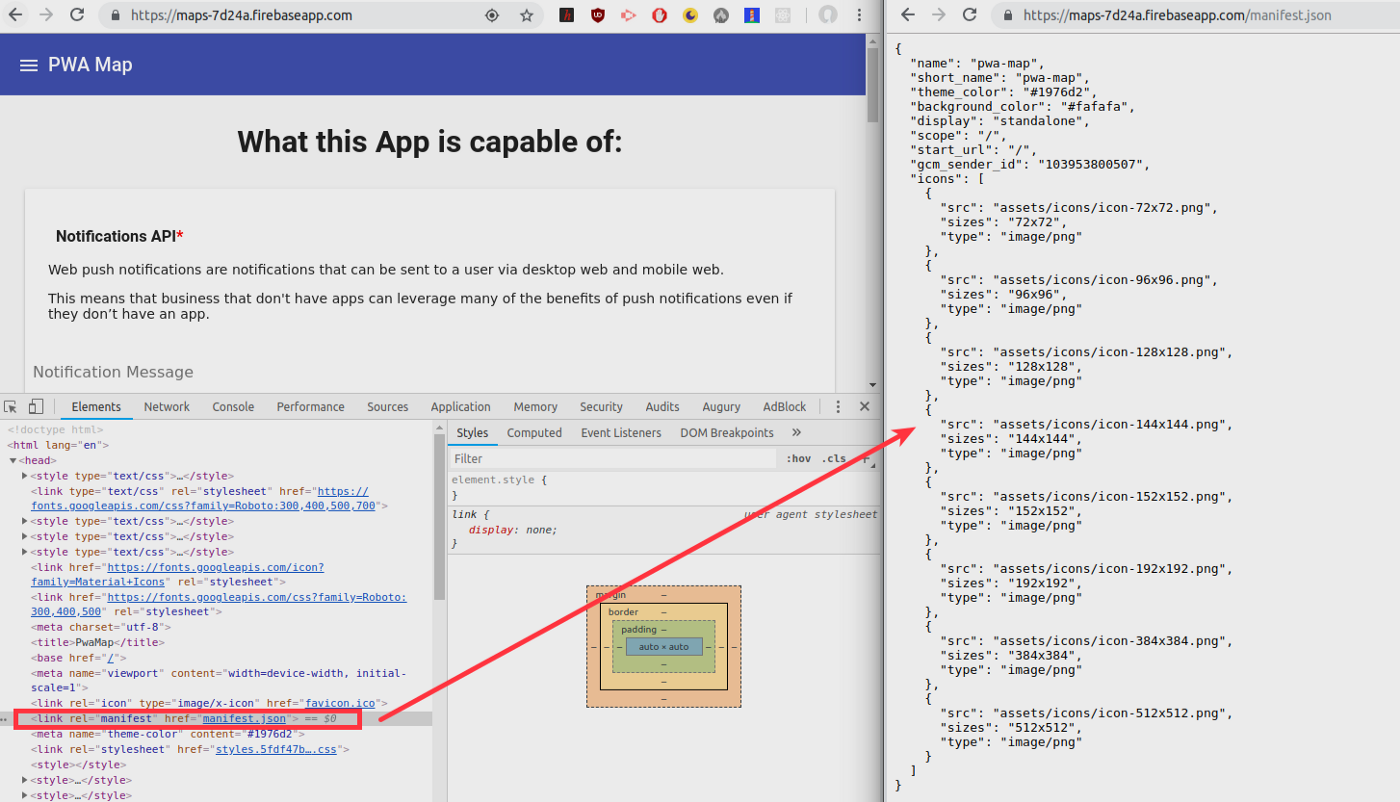 PWA manifest.json file

In general, a manifest.json file stores the metadata associated with the PWA. Information like the name of the application, the URL at which the app should be launched, details about the icon displayed on the home screen, etc. are stored in this file.
In PWAs, the manifest.json file allows the developer to control the display aspect and appearance of the PWA. Modifications like full-screen display, launching from the home screen, and adding icons to the home screen can be controlled using the manifest.json file.
The manifest.json file also enables you to customize splash screens, similar to native applications.
PWA manifest.json features

Google indexes PWAs and ranks them higher than normal websites in their SERPs. There have been several success stories of companies who migrated to PWAs and were not only able to increase organic search traffic but convert them into potential customers. In all aspects, PWA is an excellent technology that uses advanced web capabilities to serve a native mobile app-like experience.
Further Reading